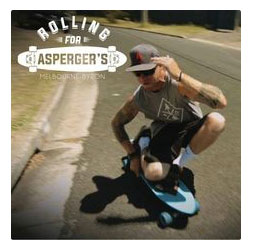 Charlie Duncan has a mission to skateboard from Melbourne to Byron Bay and Ramada Ballina Byron are happy to give a helping hand!

This charity event Rolling for Asperger's is to raise awareness amongst Australians of the condition and hurdles involved with caring for someone with Asperger's. Charlie will be seeking to raise as much money as he can along the way to help Asperger's Australia continue to support those families in need.
The event will be taking place on the Sunday 1st of February 2015 leaving from Melbourne and he is aiming to reach his destination by Wednesday the 25th of February at the Railway Friendly Bar in Byron Bay.
Please click on the link to view the Rolling for Asperger's campaign.
Every day hero: https://give.everydayhero.com/au/rollingforaspergers
Facebook: https://www.facebook.com/rollingforaspergers
Instagram: Rolling_For_Aspergers