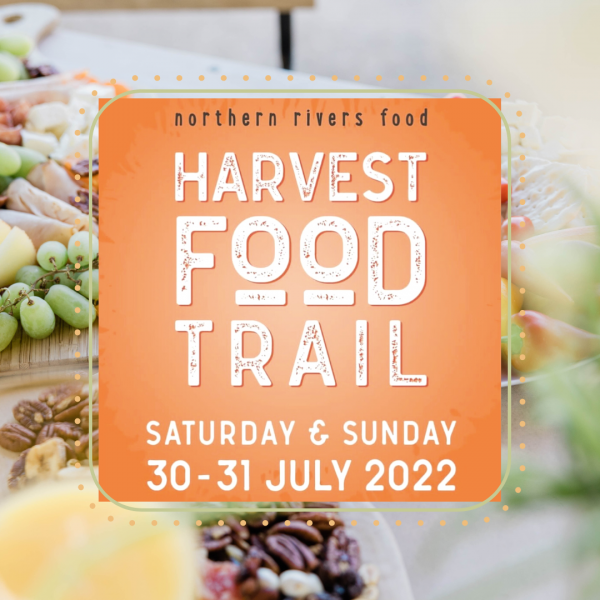 Hosted by Northern Rivers Food
3 minute read
The Harvest Food Festival brings bubble and buzz to the air this Saturday 30th and Sunday 31st July. Perhaps could be likened to Christmas, everyone is curating, creating, concocting and consuming delicious treats all weekend long. A true celebration of the core values that brings this community together – food. 

Locals will say to truly visit the Northern Rivers is to experience the exquisite array of local produce growing from our volcanic rich soils. Artisan food and beverages are in abundance with the clever community of local creatives bringing world class cuisines to these humble towns situated in the deep green shadows of the extinct volcano "Wollumbin", meaning cloud catcher. 
With over 27 vendors to explore from Tweed to Ballina there is something for everyone. Visit as many farm gates, distillers and boutique restaurants as you please. There's options to book classes or simply show up for free tastings. Bring yourself or car pool with friends. There's many family friendly activities too.
The best part is, there is so much on offer, no one will go hungry. With most vendors catering for almost all dietary requirements, simply take your pick! You can visit the map and download the brochure here: 
Map #26: A short stroll along the Boardwalk, Ballina RSL is putting on a special Sunday Lunch with Bangalow Sweet Pork and all the trimmings. Booking are not required, if you're feeling peckish, simply wander on down!
Find them here on Sunday:
1 Grant Street, Ballina NSW 2478
Map #25: Along the Coast Road at Lennox Head you'll find Wild Yeast Brewing Co which is the perfect stop to cleanse the palate ready for your next round of food! Their refreshing non-alcoholic beverages are brewed with local organically grown ginger and love.
Find them here Saturday 10-3 & Sunday 12-4:
64 Fig Tree Drive Lennox Head
Map #22: Is Harvest Newrybar. They are open all weekend and are putting on a special lunch beginning at 2pm in the old historic bakery. However you can also stop in at Harvest Deli or Resturant for artisan food and beverages.

Find them here:
18-22 Old Pacific Highway, Newrybar 2479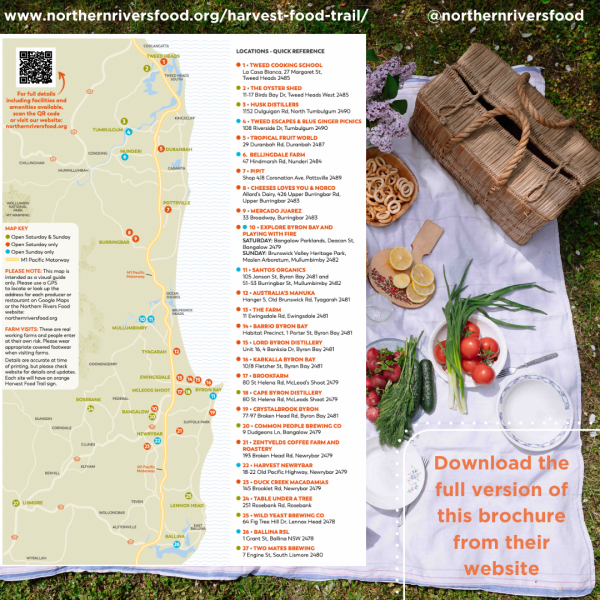 Be sure to check out the full brochure of activities on offer this weekend through the below link. Tag us in your adventures #ramadaballinaexplore and we'll see you out there! 

Follow us on social media for more updates.