Live like a local and take a drive into the rolling green hills of the Byron Ballina Hinterland.
You will find roadside stalls abundant with fresh farm produce and treats. Snack on juicy nectarines and blueberries, pick flowers and even take home some delicious home made jams.
The beginning of this trail starts in the lush town of Tintenbar, a 15 minute drive from the hotel. Allow at least 1.5 – 2 hours for a relaxing round trip, however there are plenty of reasons to stop and take your time. It is easy to spend the whole day exploring our beautiful hinterland.
You can get cash out at Tintenbar General Store to ensure you have adequate change for the stalls and fuel for your trip. There is often a coffee cart by the local Lennox Gelato & Coffee Co perched out the front for a tasty latte to take on your travels.
All stalls have honesty boxes in which we recommend having both $5 and $10 notes along with a mixture of gold or silver coins.
To start the stall trail take a right turn onto Fernleigh Road, 200m after the General Store. You will see the "Tintenbar Teahouse" which is a great place to pop in for a bite to eat and chat with the lovely owners and staff. Shortly after you begin on Fernleigh Road you will see your first roadside stall on the right – your adventure has begun! Keep your eyes out on both sides of the road for stalls that come in all shapes, colours and sizes. 
Keep an eye out for the stall outside "Red Door Studio" for some fresh eggs or coffee. Alternatively you can head into the studio to admire the amazing work of local artist Brooke Clunie and her array of wheel thrown ceramics and many other treasures for purchase. You can also see her work here www.brookeclunie.com. 
Continuing down the road you certainly won't want to miss the Blueberry Stall which is conveniently perched 100m from the Jams & Preserves Stall. In-between these two you will also find another stall with custard apples, dragon fruit and mandarins. These three stalls are easy to spot from the left hand side of the road. This location is roughly 7.5km from the Tintenbar Teahouse and looks like a short driveway that runs off parallel to the main road before joining back on. Alternatively the coordinates are 28°44'29.7″S 153°29'50.7″E or you can view this on the map below. 
1 minute down the road will lead you to a stall with fresh lettuce and seedlings on the right hand side. The lettuce looked like it had just been harvested from the ground and tasted absolutely delicious that evening with dinner.
Take care and drive slow as you come up to the next winding stretch of road which will lead you to an intersection of Friday Hut Road and Brooklet Road.
You can either:
Continue straight if you want to collect some of the most delicious and juicy nectarines you will ever taste. This stall is located on the right hand side right after you pass the intersection. You can also continue onto the quaint town of Newrybar where you will find Harvest Restaurant, Deli and gardens. There is also artisan homewares from The Merchants and antiques from Luther & Co.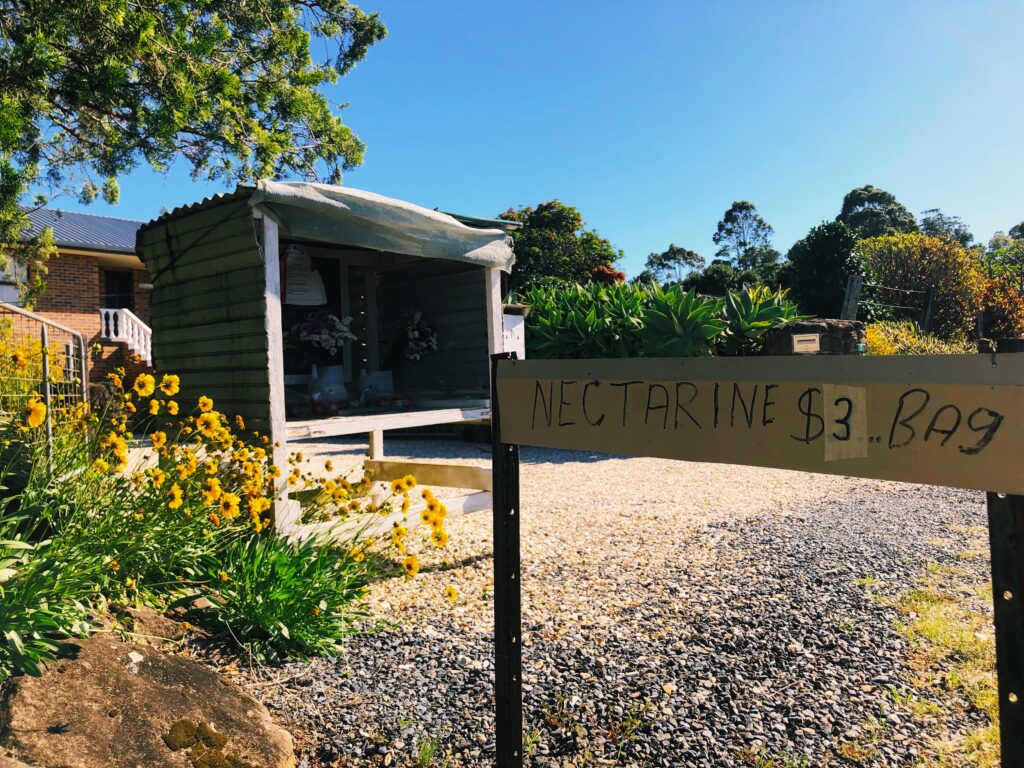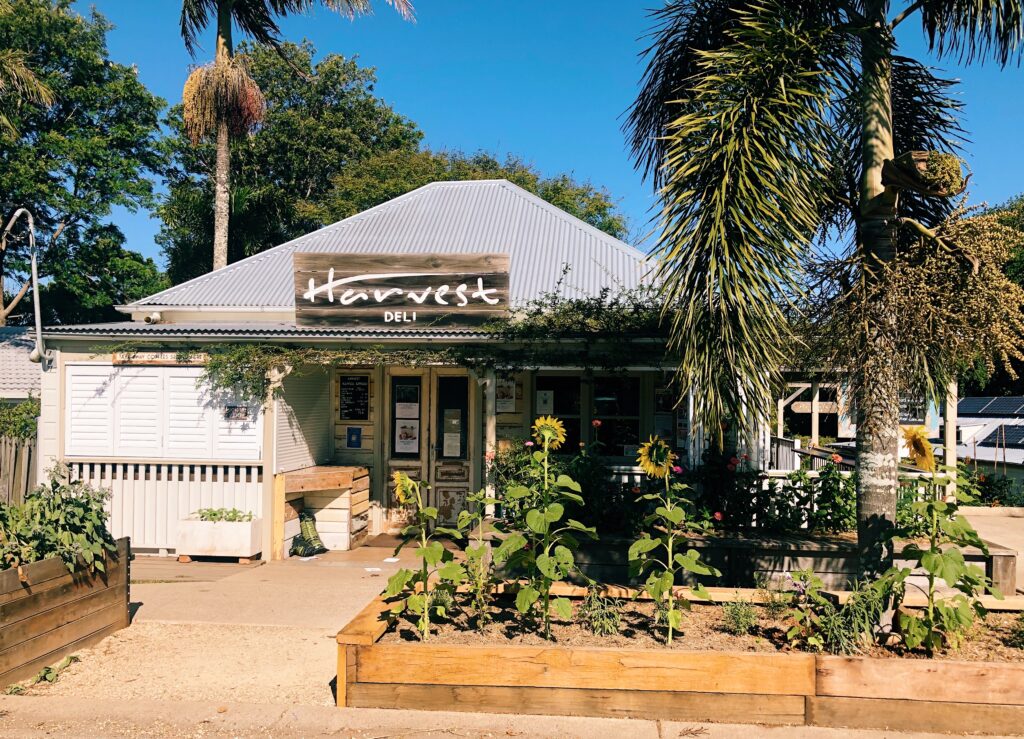 Turn right onto Friday Hut Road to begin you on your trip back to Tintenbar and admire the beautiful Killen Falls along the way. A short but slightly steep hike will take you to the base of the falls where you can swim and even walk behind the falls. Keep an eye for Killen Falls Road on the left hand side approximately 5km from the intersection.
Don't forget to tag us with #ramadaballinaexplore on your adventures and we wish you a wonderful trip! Ask our friendly staff for their tips or if you have any questions.
Safe travels and happy exploring!