Northern Rivers Market Guide
Updated 22nd January 2022
Delight your senses with a wholesome day out at one of Northern Rivers iconic community markets. If you've never had the opportunity to experience these special weekly events, we'll paint the picture for you.
It's a kaleidoscope of colour, stalls filled with local art, clothes, crafts and delicious treats. Fill your baskets with flowers, treasures and take home goodies whilst you listen to live music and wander the market grounds. Tantalise your taste buds with fresh produce and delectables, often including vegan and gluten free options.
Are you excited yet? Ready to pack your bags? Perfect! Read on to find out more.
Our Market Day essentials checklist: 
– Baskets or re-usable bags (always pack extra)
– Cash and coins (although card is accepted at most stalls, you do not want to miss out on a tasty croissant or must have item).
– A water bottle
– A hat / sun protection
– An empty stomach (save space for all that incredible market food!)
Optional comforts: 
– A picnic rug (most market grounds have plenty of grassy spots to rest or simply take in the atmosphere). 
It truly is an amazing way to experience the heartbeat of the Northern Rivers. Which is the creative and multicultural community that makes our region thrive. There is certainly something special in the air come market day, and it's not just the scent of amazing coffee. It's the power of bringing a community together who all share common visions and values. Sustainability, creativity and wellness is the foundation of many individuals and families in the Northern Rivers. Market day is an opportunity to be welcomed into this ethos and take home a different mindset as well as a full basket of treats and treasures.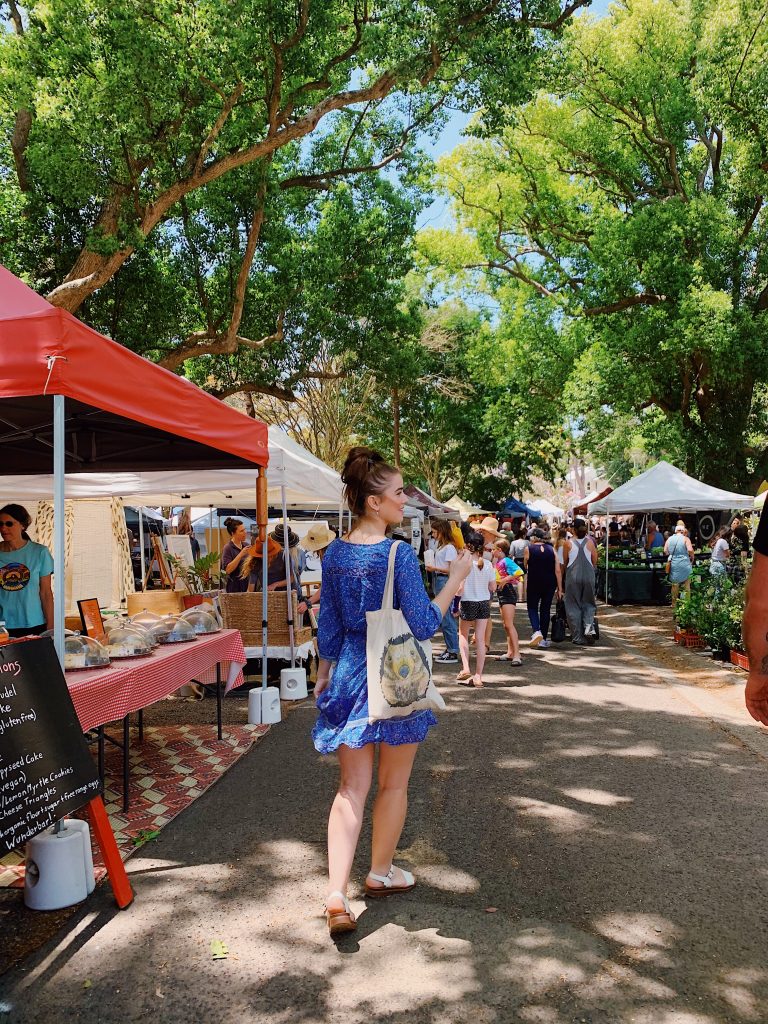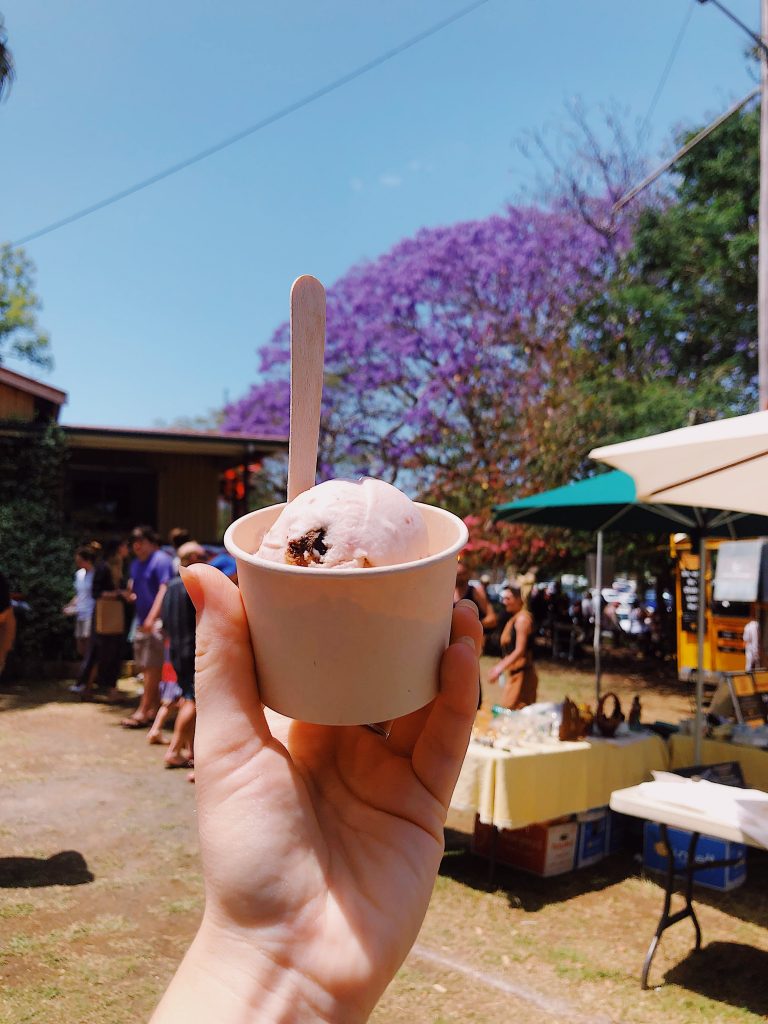 Each town takes turn in hosting the market every month, which means you can explore a different locality of our region every week.
For our local Ballina market, you can take a moderate, flat stroll (2km) along the boardwalk and through town for a half day trip.
The Bangalow Market is absolutely one you can't miss. Situated amongst grand old trees in the shady Bangalow Showgrounds, this market is one of the largest, so you can easily spend an entire day exploring the spiral of stalls and things to see.
Of course there's the iconic Byron Bay Market, which boasts an eclectic array of art and crafts.
Or perhaps Nimbin is more your pace, a smaller market of treasures and treats nestled in this colourful town.
If a country drive is calling you, The Channon market is the hinterland escape you've been craving. 
Whenever you choose to visit us, there's always a market ready to wow you and leave you feeling wholesome. We've included a handy calendar below to help you plan your next trip. Happy exploring and tag us in your adventures #ramadaballinaexplore #ramadaballina.